Medical Solutions
RE:JUR® PRO With absorbables; DUAL
RE:JUR® PRO,
Dual for Professionals

With a dual needle, pro allows doctors to commit their treatment of best result in balancing, fixing, and lifting on the most parts of the face. Advanced technology, which accompany the guide on the handles and marking lines to examine the deepness of the penetration, will give the best result as patient expected by trained doctors.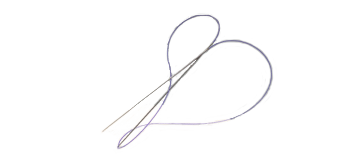 PDO suture of PRO is modeled with specialized 'Cuts' and 'Molds' also allowing different power of lifting per condition of the patient.
PLLA suture of Pro designed with 'Cuts' is suitable where the area requires more powerful fixation of lifting effect.
RE:JUR PRO is combined with each PDO(polydioxanone) and PLLA(Poly-L-lactic-acid) suture, which both have been used in many other medical fields for a long history as different usage such as fixation materials, tissue engineering, and body delivery system. Both ingredients used in RE:JUR PRO are bio-absorbable, generating and stimulating collagen.
Where PRO can be applied?
| | | |
| --- | --- | --- |
| Asymmetrical Balance | Lateral low Life | Medial Life |
| Nasolabial Folds | Lateral mid Life | Neck Life |
| Brow lift, Wrinkles | Cheeks and Contours | Forehead Lift |
Shorten the course, Longer the effect.
Entire treatment of RE:JUR from trained doctor takes 30minutes. Non-nervous anesthesia, Non-Surgical, and Minimal invasive course will bring you to normal daily life right after the treatment.
After a local anesthesia, insert the suture around 5mm depth in the skin face.
As the suture inserted, guide it with needles where it should be placed from both side to be fixed.
Doctors can perform the compression to certain directions and control the lifting or fixing as it is desired to be.
*Pictures above indicate work-way of RE:JUR PRO during its implant.